DCE DALAMATIC TYPE FILTER BAGS
"Call us today for immediate quotation & quick delivery"
Manufactured here in Bury.
Hundreds of thousands have been manufactured and used successfully around the world.
The most comprehensive range on sale today.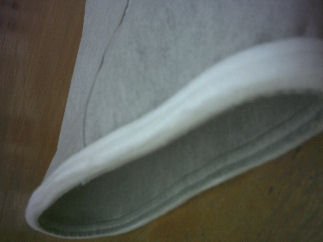 Made to withstand the most demanding of conditions.

Suitable for all different types of dusts, temperatures and emission levels.

THE SCOTTEX DCE DALAMATIC TYPE RANGE

DLM0.7M = 700mm long

DLM1.0M = 1000mm long

DLM1.25M = 1250mm long

DLM1.5M = 1500mm long

Available in standard high specification fabric types:

500gsm Polyester needlefelt

500gsm Polyester Antistatic (Epitropic, Steel & R.Stat)

500gsm High Efficiency Polyester

500gsm Polypropylene needlefelt

500gsm Acrylic needlefelt

500gsm Aramid needlefelt

500gsm Polyphenylsulphide needlefelt

500gsm P84 needlefelt.

550gsm & 600gsm versions of all the above are available. Plus Special surface finishes and ePTFE membranes to aid dust release and fabric protection including:
Moisture Protection Finish

Chemical Protection Coating

Flame retardant Coating

PTFE Microporous Coating

ePTFE Laminated Membranes
Dalamatic® is a registered trade mark by DCE Donaldson Ltd
"Call us today for immediate quotation & quick delivery"
T: 0161 763 6550