SCOTTEX PRECISION TEXTILES LTD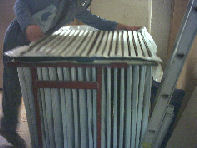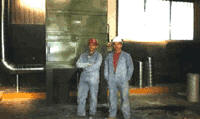 Fitting and Installation
Fitting filters is a dirty job, ideally you need someone who is experienced at this and can work quickly and cleanly.
"So let us do it ".
We are experienced in the fitting of all types of filters, from filter bags & sleeves in dust extraction systems, replacing air filters in air intake systems and replacing paint filters in spray-booths. We also re-fit filter press cloths on liquid filter presses. No job is too big or small. We will travel anywhere and offer sensible prices.
Our service isn't just aligned to our own products. If you want to supply the filters and us fit them, then that is no problem, we aren't greedy.
We also feel it is important to work clean when fitting new filters, care is taken when taking our dirty filters and we clean as we go, supplying our own vacuum cleaners and waste bags.
Key Benefits
Supply and fit carried out by professional company.
Old filters taken away for safe disposal.
Filter examination and recommendations on site.
Repairs to dust extractors and air handling units can be undertaken by ourselves.
Everything is carried out by ourselves, not farmed out.
Sensible pricing.
For any more information, prices or help, please contact us by either telephone 0161 763 6550, fax 0161 764 1354 or email info@scottex-filters.com